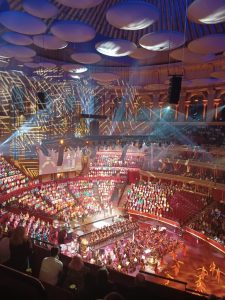 On Sunday April 30th 2023 the Chamber Choir went to the Royal Albert Hall for a Hertfordshire Gala concert. This was very important as all the schools in our county sang together. There was also a brilliant orchestra and dancers at the front of the stage.
We were all singing with the Hertfordshire symphony orchestra and there were 87 schools singing with us.
The Royal Albert Hall was absolutely massive. There were loads of seating and we all saw the royal box. It was a lovely experience and we would like to thank all the adults who organised and helped during this event.
Thank you to Mrs Dunstan for planning this trip, Mrs Harrison for teaching us our songs, Mrs Phillips and Miss Parkin for supervising us. We really enjoyed it!