Our curriculum vision, framed by our vision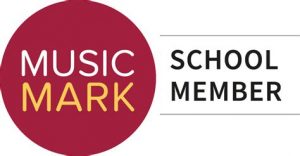 statement 'Believe and Achieve', is centred on the development of the whole child; head, heart and hand.
Music is at the centre of our arts curriculum and contributes to the well-being and spiritual development of pupils on a daily basis.  We particularly value the important role of music in the cultural life of Welwyn St Mary's, our standards are high and we are proud of the strong musical tradition that flourishes in our school.
Every child has access to music making through a range of opportunities.  There are two school choirs for key stage 2 pupils who perform in and outside school at a standard significantly above national expectations. In addition, there is a well-established community choir for adults which performs alongside the pupils at regular concerts.  We have an enthusiastic school orchestra.
Instrumental tuition is available for brass and string instruments, piano and recorder. Financial support is available to those families who need it to take up individual instrumental lessons.   Whole class tuition is given to year 2 on recorder, year 4 have ukulele lessons and year 5 and 6 have Djembe drumming lessons.
Our curriculum fosters a love and enjoyment of music.  Working with or listening to professional musicians; practical, engaging lessons which build incrementally upon prior knowledge, delivered by specialist staff members,  and opportunities for making music in a range of groups, inspire pupils to develop their self-confidence, creativity and sense of achievement.
We are delighted that we have been awarded the Music Mark 2021/22 having been nominated by our local music service.  This prestigious award is in recognition of the high value we place on music to ensure that all our pupils can access and engage with music in the widest sense.
Knowledge Organisers can be found on Google Classroom and will be posted as we teach each unit of work.