Welcome to year 1
On this page you can find photos of our classroom and of the events in which we take part.  You will also find links to our termly leaflets so you can see the sort of things we are learning.  We hope that you enjoy following our progress this year!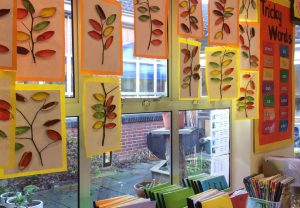 Year 1 have been finding out all about owls!
In our literacy lessons we have been writing about their features, where they live, what they eat and what their babies are called.  We learnt how to write an introduction, a glossary and a contents page.
We are proud of the finished booklets and really enjoyed being able to share them with each other.