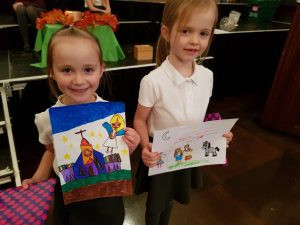 Our children were honoured to be asked by Rev'd David to submit designs for this year's  Welwyn Parish Christmas card.
We are delighted to announce that the winner is Audrey, Year 1 and runner up is Maisie, also Year 1.  Audrey's design will be used for Christmas cards sent to every home in the Welwyn parish.  Very well done indeed.
Well done to all the children who entered. The standard was very high.