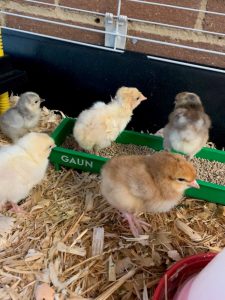 Year 2 have been learning about life cycles as part of our science curriculum.  Our generous PTFA  funded hatching kits as an exciting educational experience.
The eggs were kept warm in a special incubator in the classrooms and we were fascinated to see the baby chicks emerge from their shells.
Grateful thanks to our PTFA.